If you play ukulele and/or banjolele, then believe it or not, you are making a real difference in the world.
Playing, singing or listening to music is such a wonderful thing. Many of us, me included, use it as a way to relieve stress and to add real joy into our lives and the lives of others.
Ukulele has become the instrument of choice for millions of us around the world. It has to be the happiest instrument on the planet! We're sure you will agree that it's almost impossible not to smile and laugh when you are playing.
Our vision is for every ukulele player in the world to add a Duke Banjolele to their (usually growing) collection. By creating the DUKE10 Tenor Banjo Ukulele, this company has a real stake in helping the world to become a better place. 
Towards that end, we are on a mission to gather as many inspiring 'Ukulele Stories' as we can. Why? Because we know that making music on a ukulele, or in our case the banjolele, and spreading that love far and wide is one of the most powerful ways to make a real difference in our communities.
So, whatever level of player you are, we want to hear how the ukulele has changed your life! Please consider sending us your story here, and we will let you know if we decide to publish it on our blog.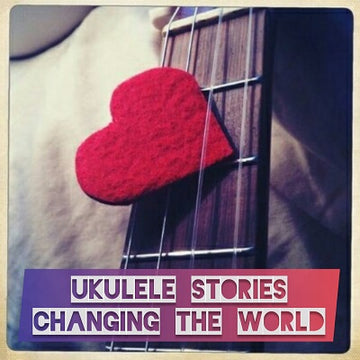 Read some other Ukulele Stories here.